Tillbakasyftande "det" som ersätter en predikatsfyllnad, ett objekt, en infinit verbform med eller utan bestämningar, har ingen motsvarighet i engelskan efter enkla former av hjälpverb (eller av det själständiga "have"), som upprepning eller efter enkla former av "do", då de ersätter ett tidigare huvudverb.
Se frågor & svar, motsägelse eller bekräftelse!
Svenskans "det" saknar motsvarighet efter "dare" och "need" då "det" ersätter en infinitiv.
I regel återges ej heller det svenska "det" som ersätter en hel sats efter verben "ask, know, tell, forget" och "care" då "det" syftar på något som nyss har sagts.
I svar som upprepar en frågas hjälpverb har inte engelskan motsvarighet till svenskans "det".
Exempel: "Can you speak German? -Yes, I can." (= Ja, det kan jag.) Detta gäller både vid 'have' & 'be' samt vid de modala hjälpverben!
Detta gäller även efter 'nor, neither & no more' // ...det...inte heller// t ex "Harry isn't a Communist, nor am I." (= Harry är inte kommunist och det är inte jag heller.)

Det betonade "det" och uttrycket "det där" och även "den där" översätts vanligtvis i engelskan med "that" / that one.
"It" saknar ofta motsvarighet i svenskan, ofta då det är fråga om ett slags formellt objekt.
-You may as well walk it. I've been catching it hot. She and I just can't hit it off. I've put my foot in it! (=Jag har trampat i klaveret!)

"Det" motsvaras ofta av engelskans "so" när det är fråga om "det" ersätter pedikatsfyllnad (som kan vara ett adverbial)



Se
Hargevik, §§48-49!
( …, and I hope she will remain so.), substantiviskt objekt (You have fingers on each hand, and so have I.),
verbaluttryck (…so I have. / …, so I did.), en hel sats efter verb som "say, tell, think, suppose, expect, believe, hope, fear, be afraid":
Will he come? -Yes, I think so. -At least he said so.- Didn't I tell you so? -I fear so.
A) "It" används om väder, tid & avstånd
B) "It" används i emfatiska konstruktioner som
"Det var Judy som köpte båten."
(It was Judy who bought the boat.)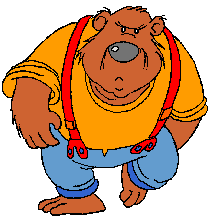 "Var det din cykel de sålde?"
(Was it /that your bike /that/ they sold?)

-Would you like a bit more exercise on your English & Swedish?


Bibliography - Sources - Bibliografi - Källor

Engelsk grammatik E/G

Elfstrand-Gabrielsson

Språkförlaget

Engelsk universitetsgrammatik EUG

Svartvik-Sager

ESSELTE STUDIUM

Hargeviks Engelska Grammatik H

Stieg & Christina Hargevik

Almqvist & Wiksell

Modern engelsk grammatik MEG

Svartvik-Sager

Almqvist & Wiksell