Visiting London without knowing anything about Celts, Druids, Romans or Vikings doesn't make much sense.

London was founded about year 43, when armies of the Roman Empire started to conquer the isle.
The Romans built a seaport on the Thames near present-day London Bridge.
They probably chose this site because the riverbanks east of this point were too marshy for settlement.
The Romans called the port Londonium.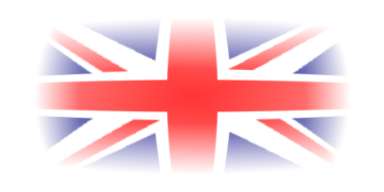 Remember how people from the mainland of present-day Europe invaded the Isles.
First came the Romans and they didn't leave too many stones un-touched.
Then came the Angles (Low-German tribe who settled in Northumbria, Mercia and East Anglia),
Saxons (Old Saxons, Germanic people who conquered the Isles in and around year 500),
Jutes (from Jutland, Low-German tribe who invaded the Isles around 500) and Frisians (from Friesland, south of Denmark).
These people really managed to wipe out most of the native Celts.
Now you know they came to stay, and so they did.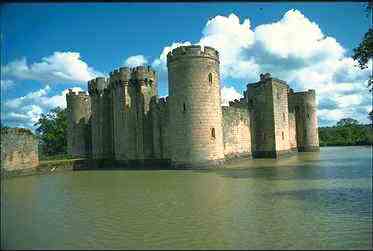 This is, in so many words, some of the explanation and history behind the culture
transforming into a culture later to be referred to as Anglo-Saxon.

Today we consider Anglo-Saxon culture evident in the United Kingdom & Great Britain,
the United States of America, Canada, Ireland, Australia and New Zeeland.
We tend to put it together with a context where the English language is the dominant or official national language.

However, culture and tradition, politics and democracy, as well as religious freedom,
all have played their parts in the development of these "new countries" and a great majority of the soldiers, fugitives,
seamen, pioneers, traders and settlers were simply bringing their baggage in forms of values, attitudes,
inventiveness, ambition as well as their various creative powers and achievements, in both social and financial matters, wherever they went.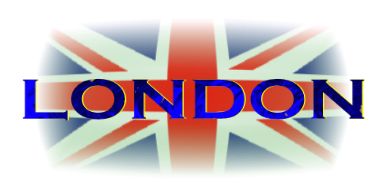 Varför har man två olika "house" (Houses of Parliament), House of Lords and House of Commons?
The House of Lords utgörs av around 800 members from a variety of professions med olia bakgrund




... och så bör uppmärksammas hur det står till i olika brittiska domstolar och rättegångar,
och viktigt att jämföras är skillnaden mellan SOLICITOR och BARRISTER, samt skillnaden mellan Lower Court & Higher Court etc.
Also, compare with US LAWYER etc!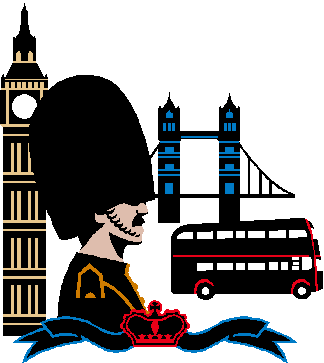 It's not just about what wigs and gowns you get to wear.
Find out the real difference between barristers and solicitors...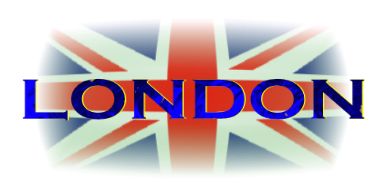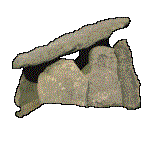 Bank's Amber Best British beers
Harvey's Brewery

If you love an IPA, or you're a fan of Shipyard beers, you want to try the crafty IPA to hit our online store.
Some of the great ales of Britain

We would neither gain nor improve a darn thing if we were to forget the importance of, and developments in, countries such as England and France during the 1700s. No doubt there's been a tremendous turmoil throughout Europe both in the 1800s and 1900s. However, when it comes to matters in our societies such as our parliamentary systems, democracy, freedom of speech and religion, not much has happened over the last couple of hundred years. From a purely philosophical viewpoint the so-called Anglo-Saxon countries have all transformed and developed in similar ways, and they all have their roots in the old Western European culture if there ever was but one, once perhaps even looked upon as a feature of London and England.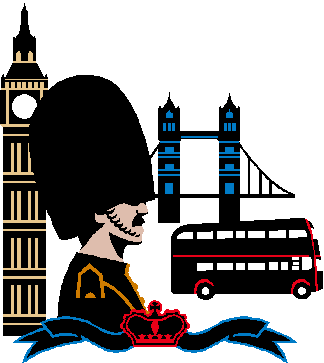 Political and military powers, together with financial powers originating in London, have most certainly come to both influence and dominate the developments seen over the years in Australia, US and Canada. Power, politics, influence and business principles originating in London have all strongly helped to form as well as establish basic procedures in these countries just as they have strongly steered or regulated smaller and weaker countries such as Ireland, New Zeeland and Scotland, depending solely of course upon the historical timeline or time-frame applied by the observer or scholar in question.

Then came the Vikings, first from the Scandinavian countries and later also from "their colony Normandie" in present-day France.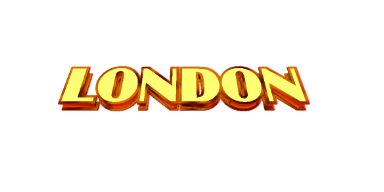 What originally were typical Scandinavian (Norse) words, spellings and sounds, today is looked upon as typically English. Look at words such as 'window', the definite article 'the', 'thief', 'three' and lots & lots more. Basically many words starting with 'th' and words starting with 'w' came with the Vikings.

So some of the words and sounds causing pronunciation problems today for people from the Nordic countries are still to be found in their own countries with the difference of course that pronunciation and spelling have changed through the years. Languages develop, change and transform. Cultural changes are always reflected in the language being used.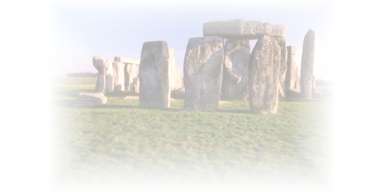 Just look at Scandinavian words once starting with [ þ ] or [ ð ], spelled 'th' in English since way back, developed, changed and transformed throughout the Scandinavian countries into either 'd' or 't' and several similar changes took place over the years. Things do or do not change differently in one environment compared to another. Development sometimes is based upon the simple fact of being more or less isolated, and here of course the time of changes referred to might primarily be between the years 700 & 1500.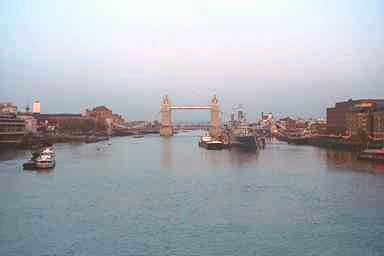 Today quite a few of us know that there was an early Viking who went with some of his men to the East Coast of present-day North America.
England wasn't even invented at that point in time.
Some Anglo-Saxon language historians refer to the English language as a language not until around the year 1300.
And then again, come to think of it, the native Australians have been on their own soil for thousands of years. That's really something else.



Active London Map
The London Guide
LONDON AREA MAP
Looking for a good hotel in London?
---

LONDON, a two-day visit meaning "ett tvådagarsbesök"
...but nobody in his (her) right mind goes to London for a 2-day visit!
Hotel - See Bayswater area, NW & N Kensington Gardens, Hyde Park & Bayswater Rd.
Underground -Subway Station - tunnelbanestation: Queensway
(Bayswater, NW Hyde Park & Kensington Gardens)
One Day
-Suggestions for a newcomer to London, 1st day
8.30 (am) Samling entrén
Meet in the hotel lobby
Gå till T-stationen
Walk to the Underground/Tube Station/ Queensway
Åk till/ Go to Bond Street, Central Line, 3:e anhalten/ 3rd stop
Change to/Byte till Jubilee Line North
9.30 Stig av vid/Get off at Baker Street!
Madame Tussaud's is about 100 meters East on - österut på - Marylebone Rd


Bästa lunchen äter du på en pub, och mellan Bayswater och Piccadilly Circus finns hur många pubar som helst.
Gå bara runt i det närmaste kvarteret där du befinner dig!




12.30 Meet at corner of/Samling i hörnet/ Marylebone Rd & Baker St,
för gemensam avfärd till/Group departure to/ Marble Arch.
Take/Go by/Get on/ Jubilee Line South till/to Bond St and then walk to /plus promenad till/ M.A. (Marble Arch) at the NE corner of Hyde Park.
13.30 Sightseeing Tour: See London by bus (13:30-15.00/ 1:30-3:00 pm)
15.00 Underground (The Tube) from Marble Arch, Central Line East
to Oxford Circus, 2nd stop - 2:a anhalten, walk down Regent Street,
or take Bakerloo Line, south to Piccadilly Circus (1st stop)
16.00 Guiness World of Records, The Trocadero, E of Piccadilly Circus
Walk east to Leicester Square, then north to Tottenham Court Road.
From here you can either go by Underground (the Tube), Central Line, west to Queensway, or simply stroll (take a walk)...

Another Day
-Suggestions for a newcomer to London, 2nd day
08:00 / 8 (am)


Samling utanför hotellet. - Meet outside the hotel

in Bayswater, take the Tube, Circle Line south,
to South Kensington, 3rd stop

09:00

Samling utanför för gmg. Gather outside for briefing.

Science Museum

11:00

Samling utanför för avrapportering.
Meet outside for de- briefing

Science Museum

11:20

Tube station Knightsbridge, Piccadilly Line

Visit Harrod's Department Store

Lunch
Have lunch

in the vicinity of Harrod's

Lunch

13:00

Underground, Knightsbridge, Piccadilly Line to Piccadilly Circus for a walk. Walk around the vicinity of Piccadilly Circus and then up Regent Street to Hamley's, the great toy shop (store).

Knightsbridge

Alternativ: fortsätt Piccadilly Line till Covent Garden samt promenera till Leicester Square

15:00

Circle Line or District Line to Tower Hill, The Tower of London

Tower Hill

16:00

Visit to the Imperial War Museum, Lambeth Road (tel 735 8922)

Tube station is Elephant & Castle (Bakerloo Line, or Northern Line)

18:00

Bakerloo Line to Embankment

Embankment

18:15 - 20:00

A walk around Westminster... (until about 8 pm) till appr. 20:00 hrs

Westminster

20:00

Underground Westminster,
Circle Line back to Notting Hill Gate plus a walk & possibly a visit to "the local" (pub)

Notting Hill Gate - (a pub)

22:55

The Local (the pub)
- At this point in time, you're familiar with some of the areas in and around the West End, and London is a bit more...
NOTE: See below for current information on Underground, lines served & stations etc.
---
"-We all need to see and visit at least one pub regularly,
or we don't know anything about London, or England for that matter."


Regent Street pubs and bars in and around Regent Street


All Bar One
289 Regent Street, Regent Street, London, W1B 2HJ

Paper Club
68 Regent Street, London, W1B 5EL

The Wigmore
15 Langham Place, Regent Street, London, W1B 1JA

Bayswater area...

Kings Head Pub, Bayswater

33 Moscow Road

|

Bayswater

,

London W2 4AH,

England
Phoenix Pub, Bayswater
51 Moscow Road
,
London W2 4AL,
England
Whitehall pubs and bars in and around Whitehall

The Clarence
53, Whitehall, London, SW1A 2HP
The Lord Moon Of The Mall (JD Wetherspoon)
16-18, Whitehall, London, SW1A 2DY
The Old Shades
37, Whitehall, London, SW1A 2BX
The Silver Cross
33 Whitehall, London, SW1A 2BX
The Sir Humphrey Appleby
22 Whitehall, Whitehall, London, SW1A 2WH
Walkers of Whitehall
15, Craigs Court, Whitehall, London, SW1A 2DD
Young & Co Brewery
Description: brewery tours, seasonal ales, beers, lagers, branded merchandise and pub information.
One Pub Finder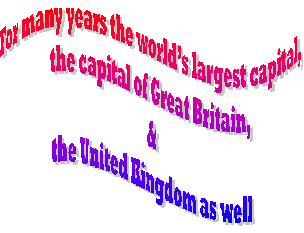 And here you can visit Scotland.