Scotland Scottish Scot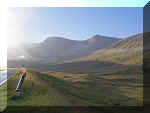 Scottish & Scots Irish Clans
Intro Scottish Clans Irish Families Septs Names Tartans History of the Gael Clanship


Scottish Highland Clan Map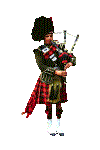 The Most Excellent Country House: the glorious Ayrshire home of Fay and Graham Cowan, Glenapp Castle...
Glenapp is an experience rather than just a hotel and as you turn in through the castle gates,
Glenapp stands proudly in front of you imposing, exciting and inviting.



The most popular whiskey in Scotland is The Famous Grouse.
Welcome to the Gazetteer for Scotland
-A Glossary


The Gazetteer for Scotland is a vast geographical database, featuring details of towns, villages,
bens and glens from the Scottish Borders to the Northern Isles.
The first comprehensive gazetteer produced for Scotland since 1885,
it includes tourist attractions, industries and historic sites,
together with histories of family names and biographies of famous people associated with Scotland.
The network of connections between all of these entries make this gazetteer unique.
Flag in the Wind
Recipes from Scotland

The Whisky School at Bladnoch Distillery
Click here to enquire


What you will learn
... about WHISKY
Inverallan Pure Malt Scotch Whisky
InveralIan is a small family company, specialising in the finest Pure Malt scotch whisky
Get your bagpipe supplies from...
Scottish whisky - Scotland: distilleries - tasting toasts timelines
Scottish whisky and Scotland distilleries including information on tasting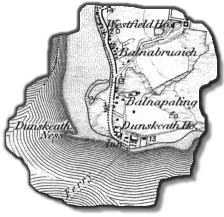 Accommoation when in Scotland - Var ska man bo?
Home of Kilts etc.

Sample Tartan List

Austin (Keith, Marshall) A/M
Black Watch (Htg Grant) M
Boyd M
Bruce M
Buchanan Htg # M
Cameron Of Erracht M
Campbell Of Argyll# (See Note) A/M
Cooper A/M
Cornish Htg M
Cornish National
Douglas A/M
Fraser Clan A
Fraser Htg A
Galbraith (Mitchell, Russell) A/M
Gordon Clan A/M
Gordon Dress M
Grant Htg (Black Watch) M
Gunn A/M
Hamilton Htg M
Henderson M
Hunter M
Isle Of Skye
Johnstone A/M
Keith (Austin, Marshall) A/M
Kerr M
Lamont M
Lindsay M


Heritage Clothing
Casual clothes to wear with the kilt. A new range with...

10 of the best places to get fish and chips in Scotland


Where to buy whisky in Edinburgh



Kilts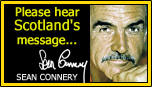 Kilts by Ecossais » Glenshee Woollens » Scottish » Dougie McLaren leisurewear » North Ronaldsay ...






WHO ARE SCOTLAND'S INFLUENTIAL PEOPLE OF TODAY?
Search the biographies of 800+ of Scotland's leading individuals from the world of politics, business, academia, sport, entertainment and more...
-"We look to Scotland for all our ideas
of civilisation." (said by Voltaire)
Edinburgh Pub Guide
If you've never been to Edinburgh,
it's a cracking place with loads of good pubs.


Scottish Dance Index