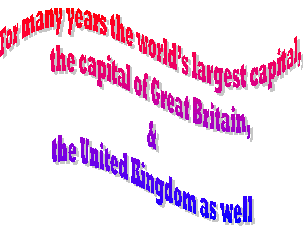 Visiting London without knowing anything about Celts, Druids, Romans or Vikings doesn't make much sense.
London was founded about year 43, when armies of the Roman Empire started to conquer the isle. The Romans built a seaport on the Thames near present-day London Bridge. They probably chose this site because the riverbanks east of this point were too marshy for settlement. The Romans called the port Londonium.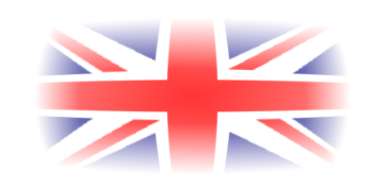 Remember how people from the mainland of present-day Europe invaded the Isles. First came the Romans and they didn't leave too many stones un-touched. Then came the Angles (Low-German tribe who settled in Northumbria, Mercia and East Anglia), Saxons (Old Saxons, Germanic people who conquered the Isles in and around year 500), Jutes (from Jutland, Low-German tribe who invaded the Isles around 500) and Frisians (from Friesland, south of Denmark). These people really managed to wipe out most of the native Celts. Now you know they came to stay, and so they did.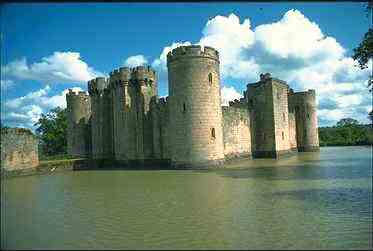 This is, in so many words, some of the explanation and history behind the culture transforming into a culture later to be referred to as Anglo-Saxon.
Today we consider Anglo-Saxon culture evident in the United Kingdom & Great Britain, the United States of America, Canada, Ireland, Australia and New Zeeland. We tend to put it together with a context where the English language is the dominant or official national language.
However, culture and tradition, politics and democracy, as well as religious freedom, all have played their parts in the development of these "new countries" and a great majority of the soldiers, fugitives, seamen, pioneers, traders and settlers were simply bringing their baggage in forms of values, attitudes, inventiveness, ambition as well as their various creative powers and achievements, in both social and financial matters, wherever they went.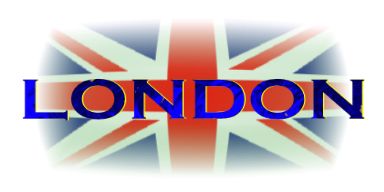 We would neither gain nor improve a darn thing if we were to forget the importance of, and developments in, countries such as England and France during the 1700s. No doubt there's been a tremendous turmoil throughout Europe both in the 1800s and 1900s. However, when it comes to matters in our societies such as our parliamentary systems, democracy, freedom of speech and religion, not much has happened over the last couple of hundred years. From a purely philosophical viewpoint the so-called Anglo-Saxon countries have all transformed and developed in similar ways, and they all have their roots in the old Western European culture if there ever was but one, once perhaps even looked upon as a feature of London and England.
Political and military powers, together with financial powers originating in London, have most certainly come to both influence and dominate the developments seen over the years in Australia, US and Canada. Power, politics, influence and business principles originating in London have all strongly helped to form as well as establish basic procedures in these countries just as they have strongly steered or regulated smaller and weaker countries such as Ireland, New Zeeland and Scotland, depending solely of course upon the historical timeline or time-frame applied by the observer or scholar in question.

Then came the Vikings, first from the Scandinavian countries and later also from "their colony Normandie" in present-day France.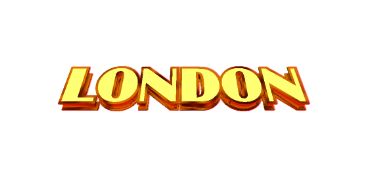 What originally were typical Scandinavian (Norse) words, spellings and sounds, today is looked upon as typically English. Look at words such as 'window', the definite article 'the', 'thief', 'three' and lots & lots more. Basically many words starting with 'th' and words starting with 'w' came with the Vikings.

So some of the words and sounds causing pronunciation problems today for people from the Nordic countries are still to be found in their own countries with the difference of course that pronunciation and spelling have changed through the years. Languages develop, change and transform. Cultural changes are always reflected in the language being used.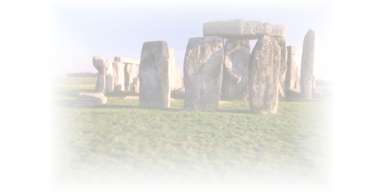 Just look at Scandinavian words once starting with [ þ ] or [ ð ], spelled 'th' in English since way back, developed, changed and transformed throughout the Scandinavian countries into either 'd' or 't' and several similar changes took place over the years. Things do or do not change differently in one environment compared to another. Development sometimes is based upon the simple fact of being more or less isolated, and here of course the time of changes referred to might primarily be between the years 700 & 1500.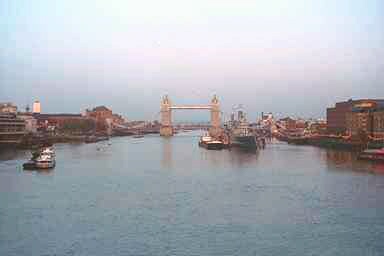 Today quite a few of us know that there was an early Viking who went with some of his men to the East Coast of present-day North America. England wasn't even invented at that point in time.
Some Anglo-Saxon language historians refer to the English language as a language not until around the year 1300.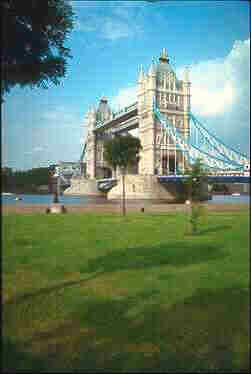 And then again, come to think of it, the native Australians have been on their own soil for thousands of years. That's really something else.

Active London Map


The London Guide

LONDON AREA MAP
Looking for a good hotel in London?
British Council
(How the British Council is working to promote English)

EF International Language Schools
(Learn English in London, Cambridge, Brighton and Hastings)


TouraLondon
(Specialists in English language courses and homestay programmes)

School Trips
(Everything you need to know to plan a worthwhile and exciting educational trip)

Host and Guest Service
(Reasonably-priced accommodation in family homes throughout Britain)

---

LONDON, a two-day visit meaning "ett tvådagarsbesök"
...but nobody in his (her) right mind goes to London for a 2-day visit!
Hotel - See Bayswater area, NW & N Kensington Gardens, Hyde Park & Bayswater Rd. This is only one of a hundred possible hotels; Anna Hotel, 74 Queensborough Terrace, LONDON W2 Tel 221 - 6622
Underground -Subway Station - tunnelbanestation: Queensway
(Bayswater, NW Hyde Park & Kensington Gardens)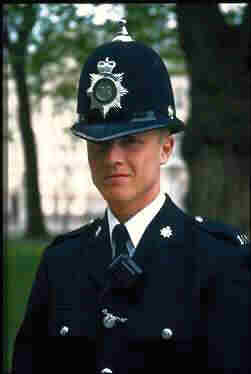 One Day
-Suggestions for a newcomer to London, 1st day
8.30 (am) Samling entrén
Meet in the hotel lobby
Gå till T-stationen
Walk to the Underground/Tube Station/ Queensway
Åk till/ Go to Bond Street, Central Line, 3:e anhalten/ 3rd stop
Change to/Byte till Jubilee Line North
9.30 Stig av vid/Get off at Baker Street!
Madame Tussaud's is about 100 meters East on - österut på - Marylebone Rd
12.30 Meet at corner of/Samling i hörnet/ Marylebone Rd & Baker St,
för gemensam avfärd till/Group departure to/ Marble Arch.
Take/Go by/Get on/ Jubilee Line South till/to Bond St and then walk to /plus promenad till/ M.A. (Marble Arch) at the NE corner of Hyde Park.
13.30 Sightseeing Tour: See London by bus (13:30-15.00/ 1:30-3:00 pm)
15.00 Underground (The Tube) from Marble Arch, Central Line East
to Oxford Circus, 2nd stop - 2:a anhalten, walk down Regent Street,
or take Bakerloo Line, south to Piccadilly Circus (1st stop)
16.00 Guiness World of Records, The Trocadero, E of Piccadilly Circus
Walk east to Leicester Square, then north to Tottenham Court Road.
From here you can either go by Underground (the Tube), Central Line, west to Queensway, or simply stroll (take a walk)...

Another Day
-Suggestions for a newcomer to London, 2nd day
8 (am)

08:00


Meet outside the hotel

Samling utanför hotellet.

in Bayswater

Take the Tube, Circle Line south,
to South Kensington,
3rd stop

09:00

Samling utanför för gmg.
Gather outside for briefing.

Science Museum

11:00

Samling utanför för avrapportering.
Meet outside for de- briefing

Science Museum

11:20

Tube station Knightsbridge, Piccadilly Line

Visit Harrod's Department Store

Have lunch/Go out for lunch

in the vicinity of Harrod's

13:00

Underground, Knightsbridge, Piccadilly Line to Piccadilly Circus for a walk. Walk around the vicinity of Piccadilly Circus and then up Regent Street to Hamley's, the great toy shop (store).

Knightsbridge

Alternativ: fortsätt Piccadilly Line till Covent Garden samt promenera till Leicester Square

15:00

Circle Line or District Line to Tower Hill, The Tower of London

Tower Hill

16:00

Visit to the Imperial War Museum, Lambeth Road (tel 735 8922)

Tube station is Elephant & Castle (Bakerloo Line, or Northern Line)

18:00

Bakerloo Line to Embankment

Embankment

18:15 - 20:00

A walk around Westminster... (until about 8 pm) till appr. 20:00 hrs

Westminster

20:00

Underground Westminster, Circle Line back to Notting Hill Gate

Notting Hill Gate

22:55

The Local (the pub)
At this point in time, you're familiar with some of the areas in and around the West End, and London is a bit more...
London By.Com - Hotels in London, Apartments Bed and Breakfast
NOTE: See below for current information on Underground, lines served & stations etc.
---

"-We all need to see and visit at least one pub regularly, or we don't know anything about London, or England for that matter."
By some people considered the best... pubs...
ATLAS, 16 Seagrave Road, SW6 (020 7385 9129)
No development has been more welcome to pub-lovers over the past decade than the arrival of the gastropub. The Atlas is a classic of the genre: great food, ale and wine in a magnificently unspoiled setting.
THE BEDFORD, 77 Bedford Hill, SW12 (020 8682 8940)
"Community pub" is usually a euphemism for squalor and neglect. Here it's glowing praise for a gigantic and lively establishment with something for everyone, whether you want to dance, laugh or just think quietly - as you drink, of course.
THE NAG'S HEAD, 53 Kinnerton Street, SW1 (020 7235 1135)
Kevin Moran's free house is everything which all the pub chains and leisure-spend brands can never be: simple, timeless perfection. If you're Newted out and All Barred Off, make for Kinnerton Street.
YE OLDE CHESHIRE CHEESE, Wine Office Court, 145 Fleet Street, EC4 (020 7353 6170)
Great pubs are celebrated because they can defeat time - as the Cheshire Cheese, little changed since it was Dr Johnson's local, has done. You don't live in London until you've spent an evening here.
THE ROYAL OAK, 44 Tabard Street, SE1 (020 7357 7173)
Strange that it takes a Sussex brewer to create a perfect London local - but that's what Lewes-based Harvey's has managed to pull off in one of London's least promising streets. The Globe, Tate Modern, Borough Farmer's Market and now the Royal Oak: welcome to the glories of New Southwark.
THE TOUCAN, 19 Carlisle Street (Soho), London, W1 was hatched in June 1994. The Guinness theme was extended together with an extensive repertoire of Irish/Celtic music (both traditional and contemporary) and probably the largest collection of Irish whiskey's in the world. A unique atmosphere was created in this tiny Soho basement bar beckoning customer's and Guinness devotees from both far and near.
In June 1996, the ground floor sandwich bar was refurbished, licensed and opened as an extension to the burgeoning basement bar. All this was to cope with the rapidly growing number of customers, which in turn increased the vast quantities of finest Guinness it sold.
In April 1998, THE TOUCAN at 94 Wimpole Street opened its doors. It continued the Guinness theme and tradition of the smaller Soho bar and allowed more people to experience the unique atmosphere of THE TOUCAN.
Young & Co Brewery
Description: brewery tours, seasonal ales, beers, lagers, branded merchandise and pub information.
Cask Ale
One Pub Finder

Pubs &

-Swingin' London-
606 Club - Kensington and Chelsea - jazz club and restaurant near Chelsea harbour.
Backpacker Pub, The - your weekend pumping party pub in London.
Bar Rumba - all the latest news and full listings for the upcoming month.
Blow Up - club night and record label.
Bondi Bar Company - Ealing - offers live music and a women only hostel.
Camden Road - Camden - private members club for the film and music industries.
Cargo - music, drink, and food, located in Shoreditch.
Carwash - disco and funk across three club rooms in Leicester Square.
Club Caesars - South London nightclub featuring three bars, and a large array of entertainment packages.
Club Fabulous - for acoustic and electric nights at Moriarty's, The Tatty Bogle Club, and The Red Eye.
Club Montepulciano - club mixing comedy, cabaret and easy listening with live bands, kitsch films, a resident hairdresser and manicurist, a Roulette table, dinner and dancing.
Cynthia's Cyberbar - where the cocktails are mixed and served by robots.
D Kama - Kensington and Chelsea - club in South Kensington specialising in corporate and private parties, including ice sculptures and digital photographer.
Dog House Bar, The - drinking den in the heart of Soho. No ties allowed.
Don Hewitson's London Wine Bars - thee wine bars situated in the West End offering a relaxing place for eating and drinking.
Elbow Room, The - pool lounge and bar.
Embassy Bar - Islington
Euphoria - Barnet - under 18 dance club.
Fabric - nightclub featuring resident DJs and other artists.
Forest Gate Hotel - hotel, bar, and restaurant in the East End of London, offering budget backpackers' accommodation.
Fox Reformed - Hackney - Stoke Newington wine bar renowned for its backgammon, book club, and tasting evenings.
Fridge, The - nightclub located in Brixton.
Gun Tavern, The - Croydon - live music venue for rock, jazz, soul, and pop.
Home Corp - seven floor restaurant and nightclub experience.
House Of Fun - 70s and 80s disco, Saturdays at The Forum, Kentish Town.
Jazz After Dark - jazz and blues cafe in the heart of Soho. Live music every night.
Lab Bar, The - cocktail bar in the heart of Soho.
Lion, The - Richmond-upon-Thames - Victorian pub serving real ales.
Load of Hay - Uxbridge - serves tradtional home cooked meals and real ales.
London Parties - offers party news for some of London's bars and clubs.
London Restaurant Club - membership club giving access to weekly events, parties, promotions, and more.
Mike Geileskey's London Club Guide - containing all the details you need to go clubbing in London - provided you like dance music.
Ministry Of Sound - includes live video, DJ chats, live broadcasts, tour info, music releases, chat, competitions, a vinyl search, and club shop.
Motcombs - nightclub, wine bar, and restaurant spread over three venues in Belgravia Village.
Old Pack Horse - near the tube in Chiswick.
Po Na Na - expanding nationwide chain of late night drinking and dancing clubs with a unique, North African Atmosphere.
Pubclick.com - offers reviews of London's drinking scene, events diary, searchable directory of pubs by feature or location, and more.
Queen Mary - floating venue on the Thames. Caters for parties in two function rooms and three bars.
Red Eye, The - music venue near King's Cross presenting live bands seven nights a week.
Redback Tavern, The - Australasian live music venue. Find out what's on tap, get directions and more.
Rhythm Factory, The - funky nightclub on the Whitechapel Road.
Ronnie Scott's Jazz Club - includes information on the Club's 40th anniversary.
Saci Cultura - salsa club in Brixton.
Saucy Jack and the Space Vixens - offers information about the disco-inspired cabaret club and musical show.
School Disco - 70s and 80s disco dance club.
Sherlock Holmes Pub & Restaurant - public house and restaurant devoted to Sherlock Holmes. Memorabilia, opening hours, menus, staff, etc.
Sherlock Holmes, The - Westminster - restaurant and pub amidst official Sherlock Holmes and Sir Conan Doyle memorabilia and souvenirs.
Slimelight, The (2) - London goth/industrial club.
Social, The - offers seven nights a week of music, drink, food, and more.
Strawberry Moons - bar/club, with 3am licence, in the heart of London's west end. Available for corporate functions.
Toucan, The - Guiness bar in Soho.
Trinity - Harrow
Whirl-Y-Gig - the most visionary club in London.
Woody's - bar, club, and restaurant located in London, W9.
Zeta Bar - cocktail bar situated to the side of the London Hilton in Park Lane.
By some people considered the best... bars...
CORNEY & BARROW, Broadgate Circle, EC2 (020 7628 1251)
Corney & Barrow (affectionately nicknamed Horny and Shallow) has been satiating the thirsty palates of City workers for more than 100 years with its eclectic range of wines. This, its flagship venue, was recently expanded to take in the entire length of the upper level of Broadgate Circle.
LOWLANDER, 36 Drury Lane, WC2 (020 7379 7446)
Opening a bar that specialises in the best of food and drink from the Netherlands and Belgium isn't exactly out of the mainstream. John Riddell and Auberry Johnson now have a strikingly good looking venue that appeals to all ages.
NYLON, 1 Addle Street, EC2 (020 7600 7771)
DJ Bruno Brookes loves this place so much that he's even taken to turning the tables himself on the occasional night. Towards the end of the week, you'll regularly find upwards of 900 people packing into this two-floored shrine to all things retro. It seems that cheesy glam decor and music is very much de rigueur in this part of the City these days.
ROCKWELL BAR, Trafalgar Hotel, Spring Gardens, SW1 (020-7870 2900) Where in the world would you expect to find more than 100 different styles of bourbon in one place? In Bourbon County, Kentucky, of course. And at the spacious Rockwell Bar in the lobby of the Trafalgar Hotel. The Rockwell has quickly established itself as one of the coolest bars in town.

| | |
| --- | --- |
| Station Name | Lines Served |
| Acton Town | District, Piccadilly |
| Aldgate | Circle, Metropolitan |
| Aldgate East | District, Hammersmith & City |
| Alperton | Piccadilly |
| Amersham | Metropolitan |
| Angel | Northern |
| Archway | Northern |
| Arnos Grove | Piccadilly |
| Arsenal | Piccadilly |
| Baker Street | Bakerloo, Circle, Metropolitan, Jubilee |
| Balham | Northern |
| Bank | Central, Northern |
| Barbican | Circle, Metropolitan |
| Barking | District, Hammersmith & City |
| Barkingside | Central |
| Barons Court | District, Piccadilly |
| Bayswater | Circle, District |
| Becontree | District |
| Belsize Park | Northern |
| Bethnal Green | Central |
| Blackfriars | Circle, District |
| Blackhorse Road | Victoria |
| Bond Street | Central, Jubilee |
| Borough | Northern |
| Boston Manor | Piccadilly |
| Bounds Green | Piccadilly |
| Bow Road | District, Hammersmith & City |
| Brent Cross | Northern |
| Brixton | Victoria |
| Bromley-by-Bow | District, Hammersmith & City |
| Buckhurst Hill | Central |
| Burnt Oak | Northern |
| Caledonian Road | Piccadilly |
| Camden Town | Northern |
| Cannon Street | Circle, District |
| Canons Park | Jubilee |
| Chalfont & Latimer | Circle, Metropolitan |
| Chalk Farm | Northern |
| Chancery Lane | Central |
| Charing Cross | Bakerloo, Jubilee, Northern |
| Chesham | Circle, Metropolitan |
| Chigwell | Central |
| Chiswick Park | District |
| Chorleywood | Circle, Metropolitan |
| Clapham Common | Northern |
| Clapham North | Northern |
| Clapham South | Northern |
| Cockfosters | Piccadilly |
| Colindale | Northern |
| Colliers Wood | Northern |
| Covent Garden | Piccadilly |
| Croxley | Circle, Metropolitan |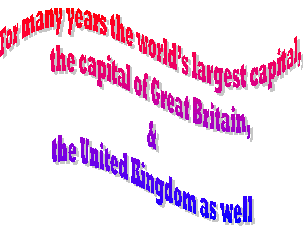 And here you can visit Scotland.