Underbara bilder av Tbone












Photo by Tbone









Detta händer idag i Örebro (enl NA-NT) Current Events & Activities
More Events & Activities - Ytterligare evenemang & aktiviteter
Lokala nyheter - Local News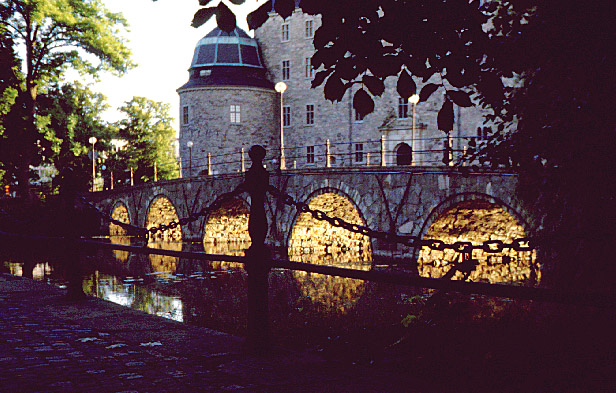 Photo by Tbone

ÖREBRO CASTLE, from the late 1200s…

Örebro - P4 - sr.se
Sveriges Radio - This is the website of Swedish Radio Örebro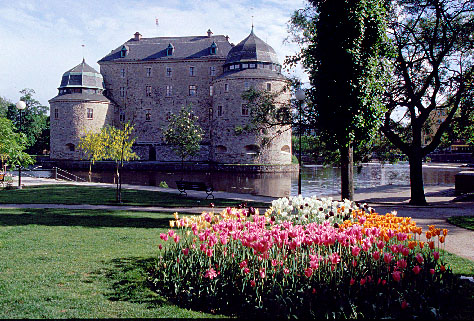 Photo by Tbone
-Piss on you ...
Örebro Universitet; College Library-Biblioteket
Nerikes Allehanda (NA-NT), Kultur & Nöje
SCB - National Statistics Reports - Statistiska Centralbyrån
Möller Bil, f.d. Normans ( , ... och f.d. Din bil) - VW, Volkswagen & Scania Dealerships
Rejmes Bil i Örebro-Volvo & Renault Dealerships
Örebro Universitet (College Education)
Örebro kommun (City & Borough Links)
Örebro Stadsbibliotek (Local Library)
Filmstaden (4-in-1 movie theaters) Drottninggatan 6-8, tel 019-611 84 00
Movie Tickets (biobiljetter) at tel 019-760 92 00 or www.sf.se

---


Photo by Tbone





Örebro, a regional county capital in southern Sweden, some 220 kilometres west of Stockholm and approximately 300 km east-to-southeast of Oslo, Norway.
Göteborg (Gothenburg) is 300 km southwest.

There's a regional airport some 15 km west-to-southwest of the city, along E18/E6 going west towards Karlskoga and Oslo.
The name of the airport is one of the following: Täby / Örebro flygplats / Bofors flygplats / Örebro Airport
with 4 flights daily to Copenhagen (Köpenhamn/Köbenhavn).


Örebro flyplats
- Arlanda ligger ju "en bit bort" ...


Further west along the same road, E18/E6, at Lanna ( info@lannalodge.se ), you'll find the golf club Örebro Golfklubb (019-29 10 65) Örebro Golfklubb e-mail

Örebro Golfklubb vid Lanna



There's another more recent golf course at Mosjö (Mosås), just south of Örebro along the old highway south to Kumla and Hallsberg.
It's called Mosjö Golf & Country Club (019-22 57 80).

The city of Örebro is a very old city and has its roots way back in the 1200s.

Education and schools have old traditions in this town and can be traced all the way back to the Middle Ages.

Örebro University, previously a branch of Uppsala University, and as such opened its doors in 1967.

Engelbrekt, once a key person in the liberation of the country in the 1400s, used to live at the castle named Örebro Slott.
Mining ( gruvbrytning ) and shoe industry were major sources of income around here.
Mining played a predominant role in the 1500s and 1600s whereas the shoe industry played a predominant role all along until the 1970s.
A different and somewhat odd water tower made Örebro famous in the late 1950s.
It is located in the northern part of the city and is called Svampen (=the mushroom).
It is no doubt one of the best spots to be at, if you want a look-around view of this city.
Mainly flat open landscape, its surroundings are basically agricultural.

The main railroad station is roughly one km north-to-northwest of the castle.
You simply follow Storgatan from the castle, make a left at Järnvägsgatan and stay on this street down to the railroad station.

Some of the "major downtown streets" in this city are Drottninggatan and Storgatan - shopping and restaurant streets -
running roughly from southwest to northeast, Järnvägsgatan, crossing Storgatan,
connecting the railroad station with the major regional hospital (RSÖ), Rudbecksgatan takes you from "the highrise Krämaren"
at the corner of Rudbecksgatan and Drottninggatan to the football and ice-hockey arena Eyravallen
about a kilometer southeast of the castle.
Today you can find several restaurants and pubs with or without entertainment mainly concentrated to the center of town.

The river Svartån runs from west through the city eastward into Lake Hjälmaren,
which used to make up for quite an important shipping & transportation route to Stockholm and the East Coast of Sweden via Lake Mälaren.
The river, Svartån, isn't exactly the ideal place to go swimming due to pollution of various sorts.
However, there are quite a few lakes in the county where you can go swimming, e.g. Norasjön, Hjälmaren, Tisaren, Vättern,
Sottern, Laxsjöarna, Unden, Toften, Skagen and Möckeln.

The Infantry Training Regiment I3 once made its impact on this city but is closed down as so many other regiments throughout the country today.

Going west on highway E18 takes you to Karlskoga and Oslo and highway E20 takes you southwest to Göteborg (Gothenburg).
Going southwest on E20 you can pick up highway 50 south which will take you to Askersund, Motala and Jönköping and onto road E4
down to Helsingborg and further to Denmark and Germany.

Going east on E20 or E18 will get you to Stockholm. Highway E18 runs the more northern route via Västerås and connects to highways going to Uppsala or Arlanda International Airport, some 35 kilometers north of Stockholm.
Highway E20 east will take you to Eskilstuna, Strängnäs, Södertälje and Stockholm.

Highway 50 will take you north to Nora, Lindesberg and Falun.





"

Riksväg 50

är en ca 486 km lång svensk riksväg som går mellan Jönköping och Söderhamn" (Wikipedia).


"

Under perioden 1962-2001 hette bara delen (Jönköping–)Ödeshög–Örebro riksväg 50,
men 1 oktober 2001 slogs den samman med dåvarande riksväg 60 (tidigare Örebro–Falun),
länsväg 294 (Falun–Alfta) och en del av länsväg 301 till den nuvarande, längre riksväg 50

"

(Wikipedia).


---
Stora Hotellet & Svartån 2013-08-19
---


Örebro stad, Örebro län cirka 220 km väster om Stockholm och ca 300 km OSO Oslo (Norge). Göteborg (Gothenburg) är ca 300 km SV.

Staden är belägen vid Svartåns utlopp i Hjälmaren, en större sjö med förbindelse via Hjälmare kanal och sjön Mälaren till Stockholm och ostkusten.
Staden utgör ett centrum för länets kulturella och ekonomiska aktiviteter.
Här finns också ett större s.k. regionssjukhus, USÖ, tidigare alltid kallat RSÖ (Regionssjukhuset Örebro), samt ett mentalsjukhus (Mellringe sjukhus eller Mellringeklinikerna).

Det finns också en regional flygplats (Örebro/Täby/Bofors) utmed E18/E6 cirka 15 km VSV Örebro
med flygförbindelse till Stockholm (Arlanda), Oslo, Köpenhamn (Kastrup) samt direktflyg till vissa sydeuropeiska länder.
Sträckan Örebro - Köpenhamn körs fyra (4) gånger per dag.

Företaget Ericsson är förmodligen bara ett av de företag som har haft ett stort utbyte av en flygplats så nära Kumla, Örebro, Karlskoga och Hallsberg.
Samtliga dessa orter finns inom cirka 25 minuters bilfärd från flygplatsen.


I Mosjö, söder om Örebro efter gamla riksvägen mot Kumla, ligger en kyrka från 1100-talet.
Här finns också en modern och fin golfbana som har tillkommit på senare år, Mosjö Golf & Country Club
(Mosjö Golf & Country Club tel 019-22 57 80).

En äldre golfbana finns i Lanna, Vintrosa, väster om Örebro utmed E18/E6, Örebro Golfklubb (tel 019-29 10 65).
Detta är en s.k. mästerskapsbana, en omväxlande park- och skogsbana. Hcp-krav för gästspelare är 36,0.



Kumla Golfklubb är "ett fängslande alternativ". De presenterar en omväxlande bana där du får använda alla klubbor i "bagen".

Cirka 50 km söder om Örebro, i Åmmeberg finns Askersunds Golfklubb i direkt anslutning till sjön Vättern.


Örebro växte fram som en handelsplats i samband med järnhanteringens tillkomst i Bergslagen samt slottets tillkomst under 1200-talet. Engelbrekt, frihetshjälten och allmogeledaren som senare fick sitt huvud kluvet med en yxa på en holme i Hjälmaren nära Göksholm, troligen 4 maj år 1436, hade Örebro slott som sitt residens. Under ett uppror sommaren år 1434, med hjälp och stöd från dalkarlar och bergsmän, befriade han Sverige från utländskt välde. Han valdes härefter till rikshövitsman vid ett möte i Arboga, i januari år 1435.
Örebro har gamla utbildningstraditioner ända sedan medeltiden.
Uppsala Universitet fick här en s.k. universitetsfilial redan 1967 vilket sedermera, efter att varit högskola ett antal år, har övergått till att vara Örebro Universitet.
Örebro var under många år vida känt för sin mycket framgångsrika skotillverkning samt konfektionsindustri. Vidare har här alltid funnits verkstadsindustri, pappersbruk, järnvägsverkstäder, snickeriverkstäder samt ett infanteriregemente, utbildningsförbandet I3, som numera är nedlagt som så många andra förband i landet.
I slutet av januari månad varje år hålls fortfarande Hindersmässan med anor sedan medeltiden. Hindersmässan, även tidigare kallad Henriksmässan, har medeltida anor och fortfarande arrangeras möten och diskussioner kring järn- och annan bergshantering vilket alltså har sina anor i 1500- och 1600-talets bergshantering i den närliggande Bergslagen och bruksbygderna runt omkring i länet.
Staden har trots sin ålder en modern stadsbild som har sin grund i tiden för storbranden 1854.
Örebro slott är ett dominerande inslag i stadsbilden där det ligger tryggt på en liten holme i Svartån, inramat av Storbron - Storgatan, Olaigatan i nordost och norr samt Engelbrektsgatan i söder. Järnvägsstationen, Örebro Central, ligger en knapp kilometer NNV slottet.
Örebro gjorde sig känt år 1957 som "staden med svampen". Svampen var ett originellt utformat vattentorn med en restaurang högst upp varifrån man har en bra utsikt över staden som breder ut sig i ett flackt jordbrukslandskap, omgärdat i fjärran av Kilsbergen som reser sig i väster och nordväst. Citykomplexet Krämaren i hörnet av Rudbecksgatan och Drottninggatan blev klart och invigt år 1963.
Örebro stad och kommun har under senare år haft en befolkning om cirka 100.000 invånare, varav tätorten svarar för cirka 90%.

Position på kartan...

Lat: N 59º 16' 26.3"
Long: E 15º 12' 57.76"

---
Stadsparken i Örebro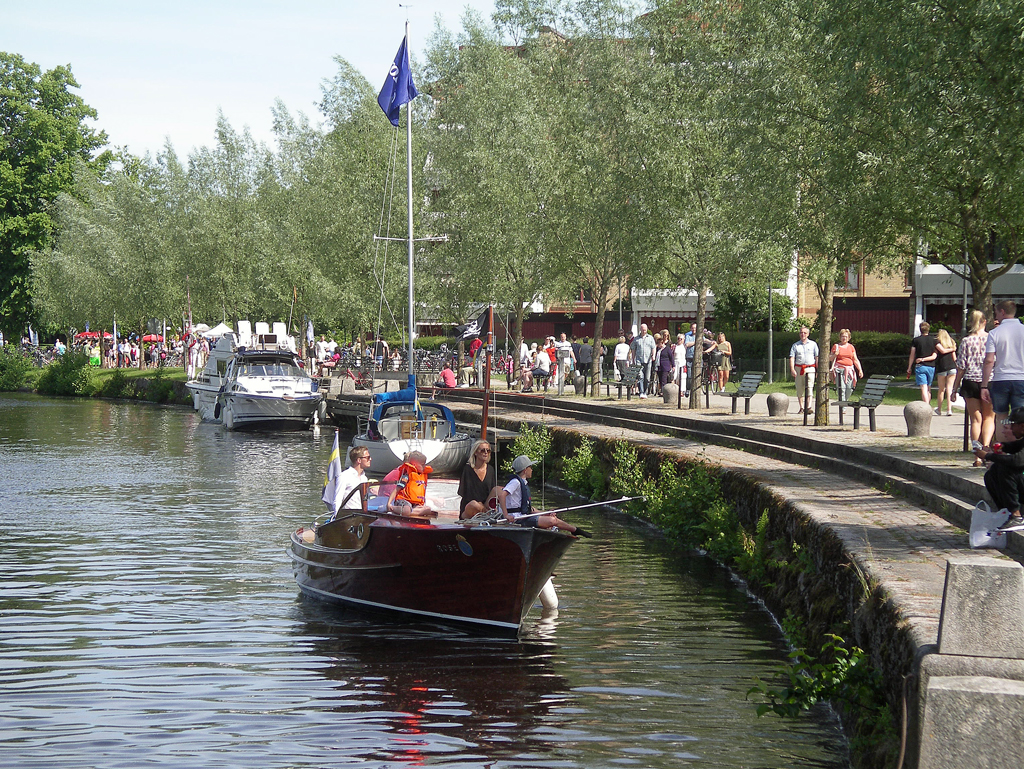 Svartån, nära Hamnplan





Wadköping




Hotell & rum (Hotels, Lodging & Accomodation)
Scandic Grand Hotel
Scandic Örebro Väst
Elite Stora Hotellet - Stora Hotellet

First Hotel Örebro

Hotell Örebro


---
On Salt
Way, way back in the Roman times, the Roman soldier was given an allowance to pay for the salt he needed.
The Latin word for salt is "sal". Today there's a word meaning wages paid by the month (or by the year).
Yes, "salary" is the word. Funny, isn't it ?
Now, I assume you know that salt is a substance also referred to as Sodium Chloride or NaCl.
Throughout history one can read stories about how food of all sorts was preserved, cured or impregnated with salt mainly to store, preventing it from turning sour.
Salt

used

purely

for seasoning purposes

is probably a rather late habit of man.


"Saltern

"

is the building in which salt is made by boiling or evaporation, also a salt-works, a plot of land, laid out in pools and walks, in which sea-water is allowed to

evaporate naturally.
Words related to the word salt are found in Italian and Spanish

names of particular dances, often implying a dance of some sort containing sudden jerking movements, leaping, jumping, or some sudden change of movement (1600s and 1700s).
There is also early use of the word salt in

connection with a description of

the sexual desire and excitement of a bitch (1600s).
Salt was "sealt" in Old English, then later it developed into "salt".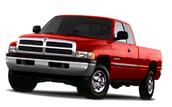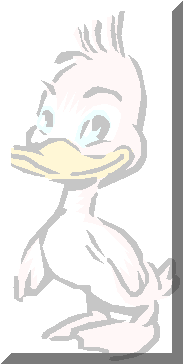 Välkommen till Örebro




( ÖSK )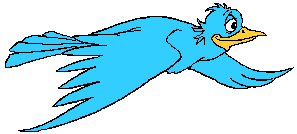 Uteliv (ett axplock), nöjesliv, pubar, krogar, restauranger etc:


Backstage


Klostergatan 5
70361 Örebro

Drängen


Oskarsvägen 1
702 14 Örebro
epost: info@drangen.se

Harrys Pub & Restaurang


Hamnplan
70212 Örebro

O´Learys


Drottninggatan 12
70210 Örebro

Bishops Arms




(

Stora Hotellets

baksida)


Drottninggatan 1
70210 Örebro

Nya Parkteatern




Brunsparken


Gilla Hjalmar... Tfn 019 - 33 60 60

Pitchers


Engelbrektsgatan 8
70212 Örebro

Pub Stallyktan


SÖDRA STRANDGATAN 3B
702 10 ÖREBRO



Restaurang Hellas


Drottninggatan 14
70210 Örebro


Pastabaren


Storgatan 20
70361 Örebro

Wobbler, Bryggeriet


Kyrkogatan 2
70210 Örebro


Lilla och

Stora

Örebro

- bar och kök


Köpmangatan 10 - Stortorget 4
702 10 Örebro, Sweden